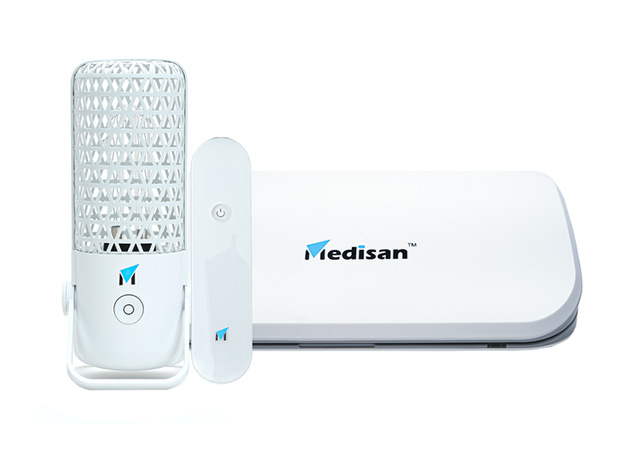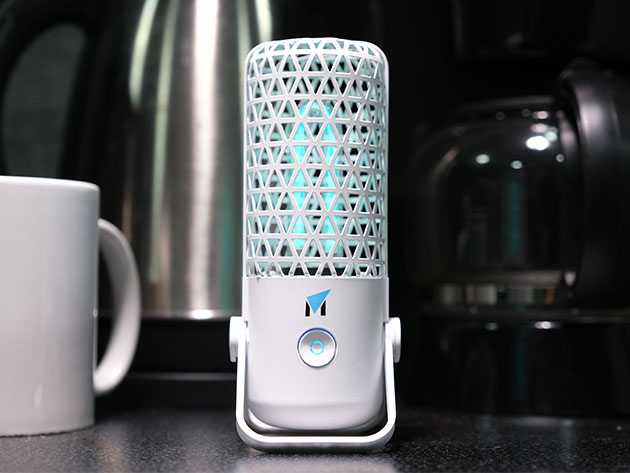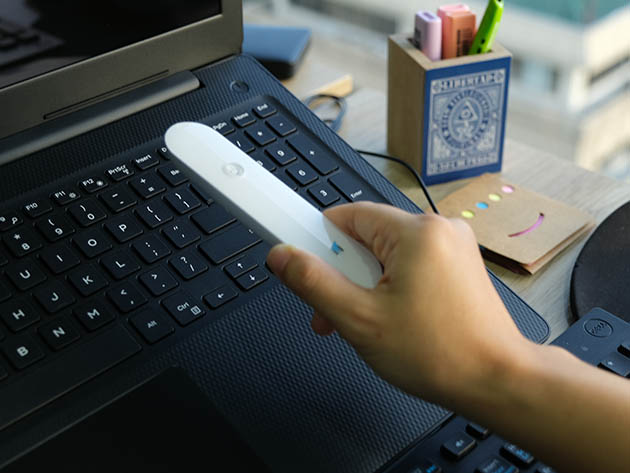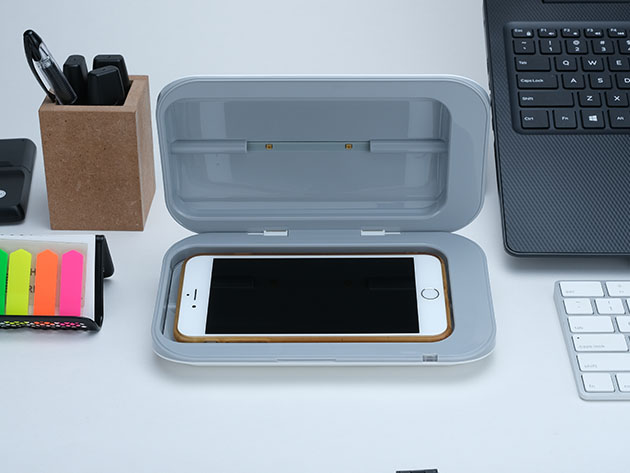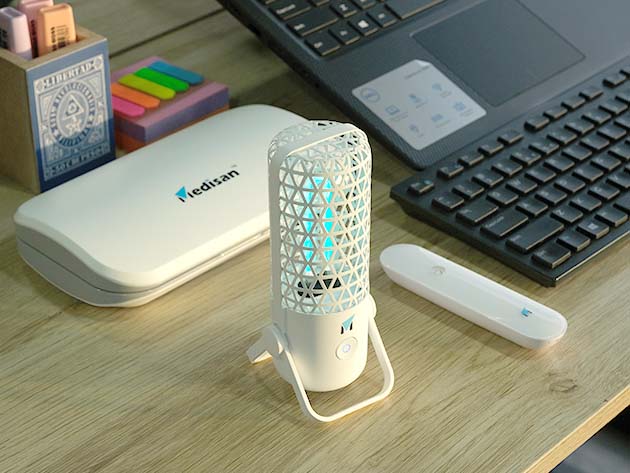 Medisan™ UV Sanitizing Bundle
by Medisan
Disinfect Rooms, Surfaces, Utensils & Gadgets with This UV Sanitizing Trio's Powerful UV-C LED Light
Description
The Medisan™ UV Sanitizing Bundle comes with UV Sanitizing Wand, UV Sanitizing Tower, and UV Sanitizing Phone Box. Every UV sanitizer has been rigorously tested by an ISO-certified microbiology lab in the US and has been proven to kill up to 99.9% of common bacteria, germs, and viruses. This means that these UV sanitizers offer 100% assurance and peace of mind.
UV Sanitizing Wand
Mini & compact but does not fall short on sterilization effectiveness
Provides effective protection from germs, viruses, bacteria, dust mites & mold
Curved design & smooth surface gives easy grip for effective sanitation of small items & surfaces
Voted the top handheld UV sanitizer of 2020
UV Sanitizing Tower
Comes in a classy, white caged design that add to the aesthetic of a room
Not only pretty, but also heavy-duty as it holds enough UV power to sanitize a small room within 30 minutes
Perfect for trips as the bulb is protected from frequent bump inside your bag while traveling
Combination of classic & modern
UV Sanitizing Phone Box
Curved edges gives a soft & elegant look
Powerful UV-C LED lights provide unmatched sanitation power
Versatile, attractive & can fit any items within 6 to 7"
Sanitizes for only 6 minutes
Chemical-free alternative to traditional sanitizers
Specs
Specs
Color: white
Materials: plastic
UV Sanitizing Wand

Dimensions: 4.6" x 1.1" x 0.6"
Weight: 0.17lbs
Rated bulb life: 10,000 hours
Mini & compact
Curved design
Smooth surface
Easy grip
Top handheld UV sanitizer of 2020

UV Sanitizing Tower

Dimensions: 6" x 2" x 2"
Weight: 0.26lbs
Rated bulb life: 5,000 hours
Design: classy, white cage
Sanitation time: 30 minutes
Classic & modern
Heavy-duty
Perfect for trips
Essential item

UV Sanitizing Phone Box

Dimensions: 1.5" x 4.5" x 7.8"
Weight: 12.2oz
Rated bulb life: 10,000 hours
Item size: 6-7"
Sanitation time: 6 minutes
Light source: LED
Chemical-free
Curved edges
Soft & elegant look
Unmatched sanitation power

Disinfectant: UV
Sanitation rating: 99.9%
FDA & EPA registered
BBB accredited business
International Ultraviolet Association (IUVA) accredited
Manufacturer's 1-year warranty
Includes
Medisan™ UV Sanitizing Wand
Medisan™ UV Sanitizing Tower
Medisan™ UV Sanitizing Phone Box
Shipping
Ships to US
Expected Delivery: Jul 7 - Jul 13
Terms
Returns accepted within 30 days of shipment for orders within the Contiguous US.